The fascinating story of the non-profit organization 'Aan de IJzer'
Message
The message 'Nooit meer oorlog - Plus jamais de guerre - Nie wieder Krieg - No more war' is written on the Yser Tower in four languages. A message of hope.
This message is also supported by the white poppy.
Symbol
The white poppy puts every form of commemoration in the context of peace. Its message is a wish for all international conflicts of interest to be resolved by dialogue alone, rather than with weapons.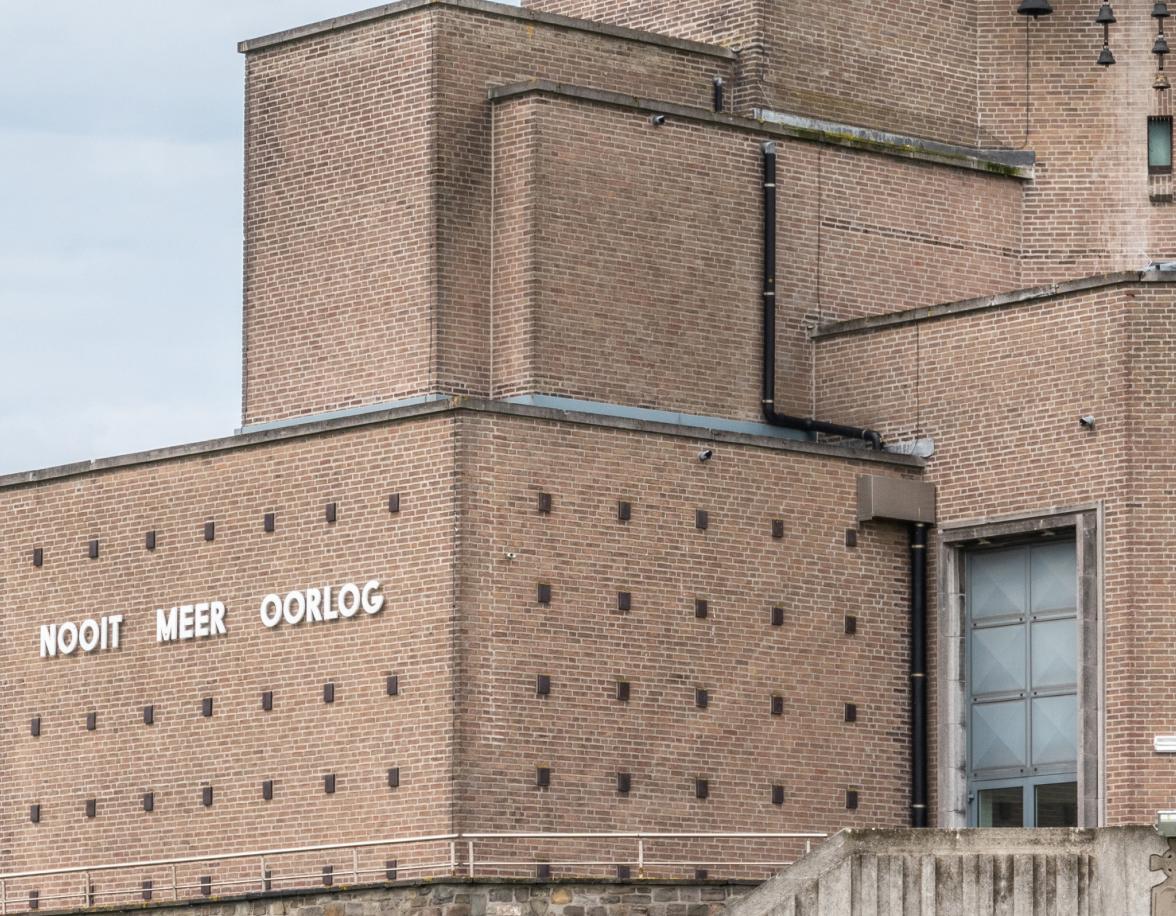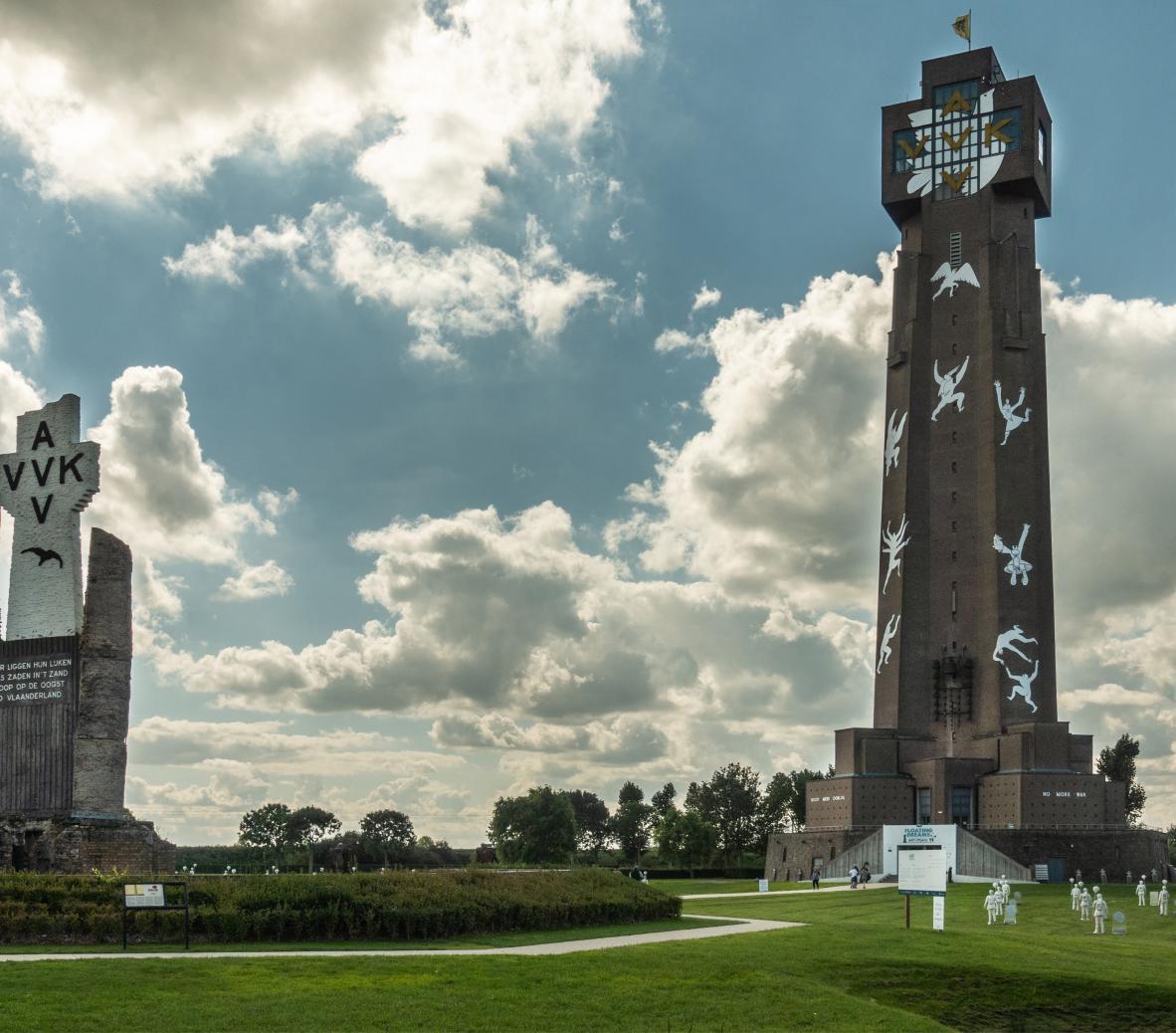 Mission
The organisation has the ambition to make the Memorial to Flemish Emancipation and Peace a meaningful and orienting beacon, and to be a guide on the way toward the society of the future.
From the Yser Tower, the organisation reaches out to all Flemish people, young and old, ethnic Flemish and newcomers, to build an open and tolerant Flanders and opt resolutely for the path of peace, freedom and tolerance.
That is why it has developed a broad range of public and educational activities on the site and elsewhere, and it is extending the Museum aan de IJzer into an inclusive space for many voices, with room for critical dialogue, debate and action.